New filters were put on oen of my apps so naturally I had to give them a try and share. Pretty funny, goofy, stuff. I like when they give us new filters to us.
Check out the video below. HIt my subscribe button to help me grow . Thanks for stopping by ! Enjoy.
​

Powered by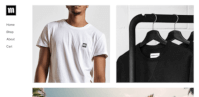 Create your own unique website with customizable templates.