I grew up when the Vic 20 was my first home computer. Then the next year I got the Commodore 64. I loved that computer. My dad had taught me to program some on it. We used to play games together on it all the time. We played M.U.L.E. a lot as well as a bunch of others. Here is some video clips I found of some of the games. We all probably played these when we were younger I am sure. Games have changed a lot over the years.
Thanks for stopping by !

Powered by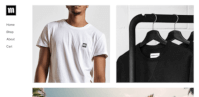 Create your own unique website with customizable templates.