Yesterday I was building the kittens a play tower. I brought in the roll of scrap carpet for the project and man did they go wild with carpet roll. It was so funny. They were playing and wrestling with each other. Attacking the carpet and each other. They played with it the whole time it was on the floor and even while I was cutting it up for the tower. It is crazy some of the things they do, I am not sure why they do it other than being curious about everything. They are about 10-11 weeks so naturally they want to see and mess with everything. They are so cute and adorable. This is a video of them attacking everything.
Thanks for stopping by and enjoy!

Powered by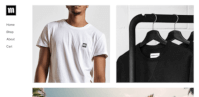 Create your own unique website with customizable templates.