I used my Cassini CQR-120 Reflector Telescope, F 1000 x 120 mm. It worked great once again, for my videos. I did order the adapter for the iPhone eyepiece. The video will be not shaky and clearer with it. But for now it is like this. This is live video as I see it, you it. Very cool stuff to see with your own eyes. The iPhone zooms pretty descent for a great view. I want to try to get the ISS on video one time. Would be awesome to see it through my telescope. It is very fast so I am not sure if I can catch it or not.
Check out the video below and let me know what you think. Thanks for stopping by!
​


Powered by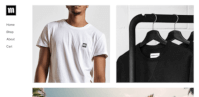 Create your own unique website with customizable templates.