This video has a lot of funny animal clips. Right in the beginning there is a skit with cats and Star Wars it is awesome I had to share it. You will probably laugh quite a bit while watching this I know I did. Great stuff. Watch it for yourself and see. Hit the subscribe button to keep up with new posts. I have posted quite a few videos in the last few days. I love sharing videos for everyone to see.
Thanks for stopping by! Enjoy!

Powered by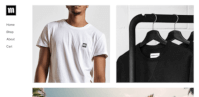 Create your own unique website with customizable templates.