New Year's Eve right at midnight a friend of ours went inside to grab something. While she was in there people all around the neighborhood where blasting stuff off, making loud bangs stuff like that. She came out of her house and her boyfriend scared her pretty good when she walked by the pickup truck. It is a darker video but still funny as heck. Nothing like a good holiday scare!
Thanks for stopping by enjoy!

Powered by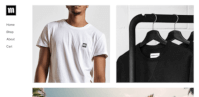 Create your own unique website with customizable templates.