​I just posted a Red Dead Undead Video with some super sick game play action. This game is very cool I love zombie games. Perfect combination between cowboys and zombies. Full of action, blood, guts, gore spine tingling cinematic type action in the game play, makes you feel like you are immersed in the game and almost realistic. Great kill shots! Check it out for yourself if you like the game.
Thanks for stopping by! Enjoy !

Powered by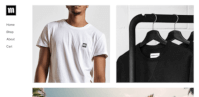 Create your own unique website with customizable templates.