Ok so the other day I was at the store and grabbed a Diet Coke and when I got to the register I saw Mentos and thought, why not give it a shot? HAHA. I couldn't resist. So I got home and broke out the camera started filming. Turned out pretty darn cool. I will have to try another one some other day I want to make a big blast. Check it out see what you think of it. Hit my subscribe button if you like it so you can keep up with my new posts.
Thanks for stopping by and enjoy!

Powered by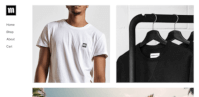 Create your own unique website with customizable templates.