​I posted a new video today. The Walking Dead Survival Instinct game play video. This video game is awesome zombie killing action. I loved playing this game. I could not believe it when I reached the end of the game. I wanted more a lot more. It was pretty cool, but all things must have end. Gives the chance for a sequel. Lots of action, blood, guts, gory stuff, super sweet game.
Check it out for yourself. Thanks for stopping by!

Powered by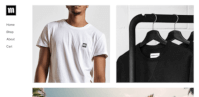 Create your own unique website with customizable templates.